The journey through cancer
testimony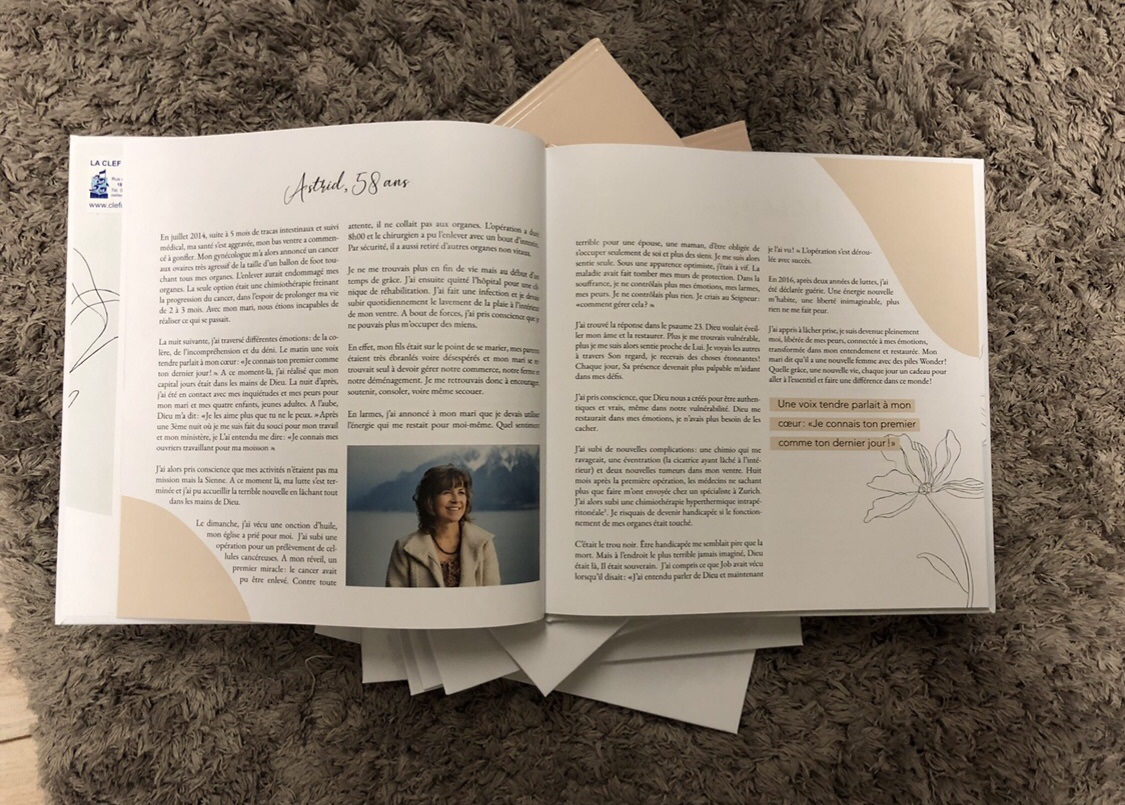 Toutes des voix entre collines et vallées
A tender voice spoke to my heart, « I know your first day as well as your last! »
In this book there are 25 testimonies of women.
The first printing of this book was sold out after 4 weeks. A new edition has just been published. Only in french.
Excerpt from my story:
In July 2014, following 5 months of intestinal hassles and medical follow-up, my health worsened and my lower abdomen began to swell. My gynecologist, then announced me a very aggressive ovarian cancer. It was the size of a football, affecting all my organs. Removing it would have damaged my organs. The only option was chemotherapy to slow down the progression of the cancer, in the hope of extending my life by 2 to 3 months. My husband and I were unable to realize what was happening.
The next night I went through different emotions: anger, incomprehension and denial. In the morning a tender voice spoke to my heart: « I know your first day as well as your last! » At that moment I realized that death was too important to happen by chance. My capital days were in God's hands.
The next night I was in touch with my worries and fears for my husband and four children, young adults still living at home. At dawn God said to me, « I love them more than you can.
After a third night of worrying about my work and ministry, I heard Him say to me, « I know my workers who are working for my harvest! » I then realized that my activities were not my mission but His.
At that moment, my struggle ended and I was able to accept the terrible news by letting go of everything into God's hands. On Sunday I was anointed with oil and my community prayed for me.
First I underwent an operation to remove cancerous cells.
When I woke up, the first miracle occurred: the cancer had been removed. Against all odds, it did not stick to the organs. The operation lasted 8 hours and the surgeon was able to remove it with a piece of intestine. For safety, he also removed other non-vital organs.
I was no longer at the end of my life but at the beginning of a time of grace. I then left the hospital for a rehabilitation clinic. I got an infection and had to undergo daily enema of the wound inside my belly. At the end of my strength, I realized that I could no longer take care of my family.
Indeed, my son was about to get married, my parents were very shaken and even desperate and my husband was alone to manage our business, our farm and our move. I found myself encouraging, supporting, consoling and even shaking.
In tears I told my husband that I had to use the energy I had left for myself. What a terrible feeling for a wife, a mother, to be obliged to take care only of herself and no longer of her family.
I then felt alone. Underneath an optimistic exterior, I was raw. The illness had broken down my protective walls. In my suffering, I could no longer control my emotions, my tears, my fears. Everything was coming out of my control. I cried out to the Lord, « How do I handle this? »
I found the answer in Psalm 23. God wanted to awaken my soul and restore it. The more vulnerable I found myself, the closer I then felt to Him. Nothing separated me anymore. I saw others through His eyes. I was receiving amazing things! Each day, His presence became more palpable, helping me in my challenges.
I became aware that God created us to be authentic and true, even in our vulnerability. God was restoring my emotions, I no longer needed to hide them.
I had new complications: a chemo that was ravaging me, a ventration (the scar had broken off inside) and two new tumors in my belly. Eight months after the first operation, the doctors didn't know what to do anymore and sent me to a specialist in Zürich.
I underwent thermal chemo[1]. I was in danger of becoming disabled if the functioning of my organs was affected.
It was a black hole. Being disabled seemed worse than death. But in the most terrible place ever imagined, God was there, He was sovereign. I understood what Job had experienced when he said: I have heard of God and now I have seen Him! The surgery was successful.
In 2016, after two years, I was declared healed. I have a new energy, an unimaginable freedom, nothing scares me anymore.
I learned to let go, I became fully me, free of my fears, connected to my emotions, transformed in my understanding and restored. My husband says he has a new wife with Wonder batteries! What a grace, a new life, each day a gift to get to the essentiel and make a difference in this world!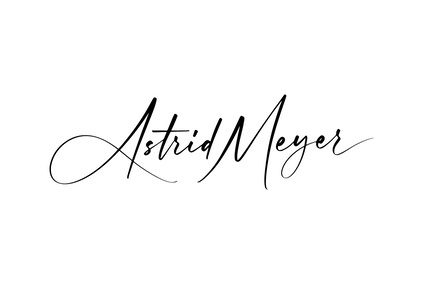 Thermal Chemo1: Hyperthermic Intraperitoneal Chemotherapy (HIIC)
[1] An operation that consists of performing chemotherapy in the abdomen combined with hyperthermia. The surgeons install a liquid at a temperature of 42-43°C in the abdominal cavity to obtain a maximum effect. To do this, they had to remove all my organs first.
If you are going through a difficult life stage, don't remain isolated. Get in touch!